Tile Flooring in Moline, IL
Craft a truly unique space with the help of Flooring America of Moline. Our selection of tile flooring allows you to explore some of the most impressive products on the market and add a personalized touch to your remodeling projects. When you invest in new tile floors, you choose a beautiful, long-lasting flooring option that looks great both indoors and outdoors. Tile flooring can bring a lot of functionality and long-lasting beauty to your home.
When you visit our showroom in Moline, IL, you can view our versatile and appealing tile flooring options that will work well in any room in your home. Tile is very durable and can maintain its brand new look with proper upkeep. Elegant, adaptable, and perfect for trying different areas of your home together, you can make the most of your tile flooring installation with the help from our knowledgeable team. Find complete support for your project and choose from top-quality brands like:
American Olean

Daltile

Floorcraft

Mohawk

Shaw Floors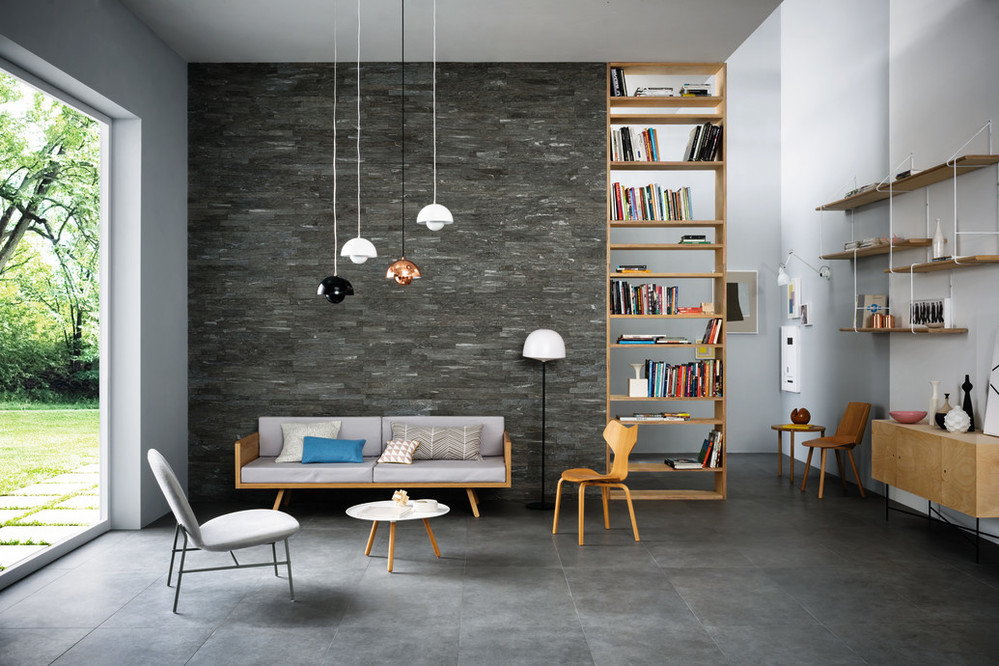 Our Tile Options
At Flooring America of Moline, we understand that choosing which type of tile to install your home can be difficult, especially with so many wonderful styles to choose from. Fortunately, our team is familiar with the brands and products we carry so that they can explain the features and benefits of each type of tile flooring we have to offer. Learn more about our tile flooring selection:
Ceramic
Crafted from a heating and cooling process that uses a kiln-fired clay, ceramic tile is one of the most popular selections for both backsplashes and flooring. While most ceramics often have a glossy, glazed finish, non-glazed tile flooring that contains a pattern helps prevent slippage underfoot. While most ceramic flooring tiles can be used as a backsplash, tile that has been purposefully made for walls cannot typically be placed on the floor.
Porcelain
Porcelain is made using the same method as ceramic, but it's kiln-fired clay undergoes a longer heating period. As a result, the finish is much denser and more durable than its ceramic counterpart. Finer clays are typically used for porcelain and makes up the composition of this beautiful tile product.
Stone
If you are looking for a more natural or rustic style, then look no further than our collection of stone tiles. Stone tile is made from raw materials, including marble, granite, travertine, and slate. Stone is typically more durable than ceramic tile due to its natural strength. It can add a touch of luxury to any room in your home.
Wood-Look Tile
Hardwood flooring has been a popular and timeless flooring type for a very long time, but now you can have floors that look like natural wood but maintain the strength of tile with our wood-look selection. The manufacturing process to create wood-look tile allows this type of flooring to mimic the appearance and texture of many hardwood species, such as pine and oak. It also offers the same rich hues and grains that are found in genuine hardwood. Our wood-look tiles offer many different design styles from contemporary to traditional, so we know our wood-look selection has everything you need for your design projects.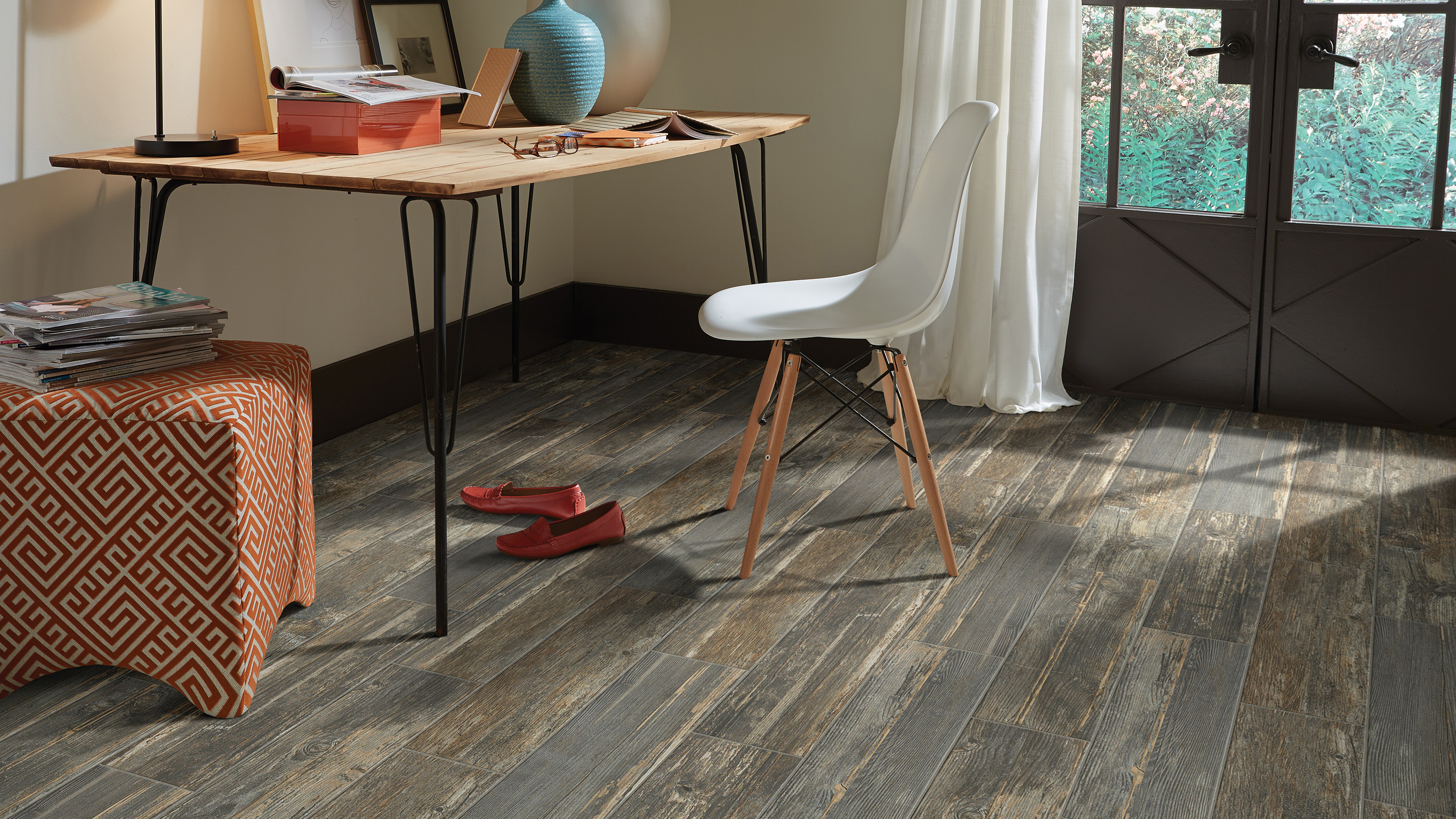 Tile Maintenance and Durability
Tile floors are a great choice for families with children and pets as their strong surface can withstand the daily wear and tear from household messes. To keep tile flooring dirt-free, it's best to vacuum or sweep them daily. Occasional damp-mopping is recommended. Before using any cleaning products with chemicals, it's best to check your floor's warranty as some cleaning products can damage the tile's surface.
One of tile's best qualities is that it's waterproof, which lets tile be installed both below and above ground level. Since tile can withstand moisture, you can rest assured knowing that your new floors will not be compromised in moisture-prone areas such as basements, bathrooms, entryways, and kitchens.
Tile Installation Services
To make your flooring renovation easier on you, we offer professional tile flooring installation. Tile flooring can remain pristine over time. Make the most of its longevity with the right foundation with our professional installation services. Our team of professional flooring installers have extensive experience, pay attention to detail, and are efficient. In one trip, you can get the tile you love and arrange for a stress-free, professional-quality experience that helps you enjoy each part of your home improvement project.
From selection to installation, our in-house flooring installers provide much needed assistance every step of the way to ensure your satisfaction. Every tile flooring installation that we take on is backed by some of the best guarantees in the industry, including our Ultimate Confidence Guarantee. If you are unhappy with your flooring installation, give us a call within 30 days of your installation and we will replace your flooring at no additional cost to you.


Contact us to learn more about our tile flooring selection. We proudly serve Moline, IL, and the surrounding communities.