A Better Experience with Flooring in Moline, IL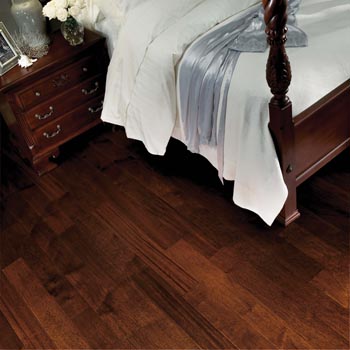 If you've ever had to shop for flooring in Moline, IL, and found the experience stressful or dissatisfying, discover a better way to get the surfaces you want and the service you deserve. At Flooring America of Moline, we're changing the face of floor shopping with an innovative combination of two key principles:
Selection — Backed by a nationwide network of trusted retailers, we have the buying power to acquire flooring from the industry's biggest and most coveted names. When you shop with us, you'll never need to make a second stop to find a plethora of exceptional surfaces that add style and value to any space.
Service — We're also a locally owned flooring store, allowing us to channel all of our market presence into focused, personalized service for each customer. You don't have to give up on attentive assistance to get the freedom of choice you deserve. Instead, find the best of both worlds by visiting our showroom.
Post-Shopping Savings
When you buy materials for your new floor, you want them to last. We carry durable, proven products that keep supplying value for your investment long after you leave our store. However, to truly save as much as possible in your future, you'll need to know about the power of effective maintenance.
Our showroom team can help you keep your home flooring pristine with all the information you need to take care of your purchase. That means surfaces that last longer, need fewer major repairs, and look their best for years to come. We can advise you on the upkeep of any material in our collection, including:
Hardwood
Carpeting
Tile
Laminate
As a bonus, speak to our experts before you buy to make sure that you're picking a product that meshes well with your preferences. If you don't want to spend any more time than absolutely necessary on maintenance, we can show you flooring brands in materials that are built for ease. On the other hand, you can browse our natural options if you want to leave the possibility of future refinishing open.
One Location, Many Advantages
No matter the material, you'll see the best results when you make us your trusted provider. Your floors deserve a strong foundation, and we'll make sure that you have all the knowledge and resources you need to plan for success. Whether it's through our special offers or advice on flooring installation, you can count on our team to equip you for any floor-related challenge.
Contact us today and learn more about our current offers and top products for your future floor. We proudly serve Moline, Rock Island, Silvis, and Villa Park, Illinois, as well as the surrounding areas.